In the News
Meghan Markle embracing her mixed ethnicity
Tuesday 13 December 2016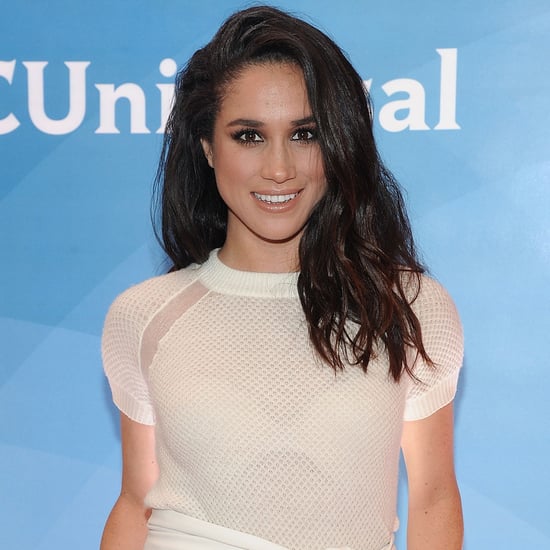 Meghan Markle has said that she has come to embrace her mixed ethnicity after years of racism in the acting industry.Prince Harry's new girlfriend, who stars in Suits, has said that she's struggled with social media trolling about her skin colour ever since rising to fame in the US TV show.Discussing the prejudice she faced while trying to get her break in Hollywood, Markle, 35, wrote: "Being ethnically ambiguous, as I was pegged in the industry, meant I could audition for virtually any role.
"Morphing from Latina when I was dressed in red, to African-American when in mustard yellow; my closet filled with fashionable frocks to make me look as racially varied as an Eighties Benetton poster.
Sadly, it didn\'t matter: I wasn't black enough for the black roles and I wasn\'t white enough for the white ones, leaving me somewhere in the middle as the ethnic chameleon who couldn\'t book a job."
---
Is the truth about being a mixed race Briton really so simple?
April 23, 2010
Eve Ahmed is now happy in her own skin, after years of feeling like a misfit
As a child growing up in the late Seventies and early Eighties, I had no idea what mixed-race meant. I knew what halfcaste meant, though, and it made me cringe. I got called it by other children at school, by skinheads on the streets of South London where I lived, and even by extended family, who should have known better.
The phrase was used all the time, back then - by racists who set out to wound and also as a casual, throwaway description by people who probably didn't realise how hurtful those two words were.
London, now claimed by some to be the most ethnically mixed city on the planet was, in my childhood, overwhelmingly white.
At my school, dotted among the vast majority of pale, English faces were just two children with black parents and two with Asian parents.
They stuck together in their own little groups, instinctively seeking comfort in the familiar.
Or maybe it was about safety in numbers because, at the time, the National Front was winning seats on local councils on a previously unheard of scale.
Safety in numbers wasn't an option for me. At Fircroft primary school in Tooting, there was only one child who had a brown dad and a white mum - and I was it.
At an age when all children desperately want to fit in, I stood out. I remember asking my mum: 'Why did you have to marry a Pakistani? I don't want to be different to everyone else.'
She laughed and told me that I was making a fuss about nothing. 'Be proud to stand out from the crowd,' she said. 'Don't be a sheep. Why do you want to be the same as everyone else? That's so boring.'
'I'd rather be full Pakistani or, preferably, full English - not this in-between beige person,' I replied. 'I don't really belong anywhere.'
Read more: http://www.dailymail.co.uk/femail/article-1268375/Is-truth-mixed-race-Briton-really-simple.html#ixzz2PzoEdCOU
---